Your House and Retirement — The Downsizing Option
Equity, or the value of your house after the mortgage is paid off, is a source of wealth that can be used as a reserve to help fund expenses in retirement. Downsizing, by moving from your larger home to a smaller and less expensive place, helps to "right-size" both the physical space of the house and reduce financial burdens of owning a larger home.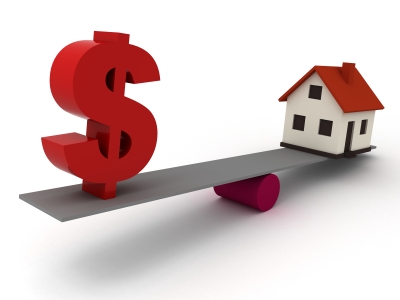 Why Move?
If you're in the right house, it may make the most sense to stay. Aging in place has its advantages — and of course it costs money to move — so if expenses are manageable and the house is comfortable "for the duration," as my mom likes to say, this can be a great option. And one can still access equity with a reverse mortgage or home equity loan. (LINK)
The Cost of Owning
However, while home owning is often the greatest store of wealth, it's also one of the largest expenses. Taxes, insurance, utilities, maintenance and repairs add up.
Downsizing can be a crucial move to free up capital, increase savings and allow you to live a more comfortable (and even more fun!) lifestyle as you grow older.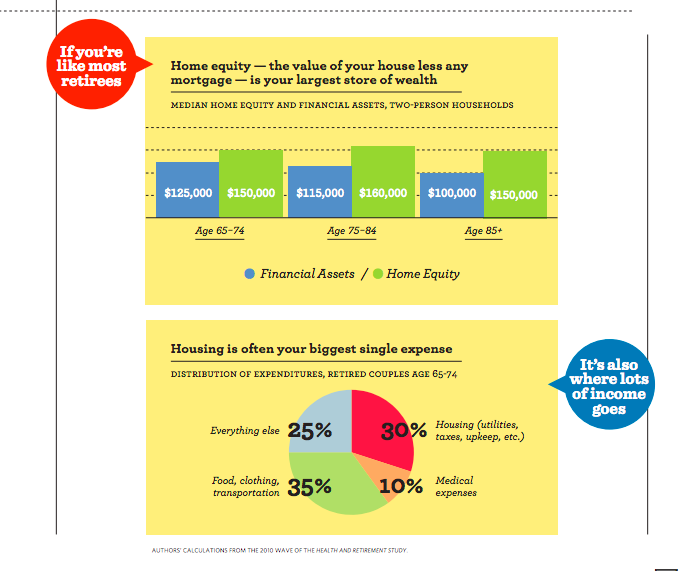 from the Center for Retirement Research at Boston College
Fact: Only 17% of Americans over 55 say they're confident they'll have enough to live on in retirement
Downsizing Can Offer
One-level living, better flow and features
Fewer rooms to clean and take care of
Neighborhood suited to your lifestyle, access to your preferred amenities such as shops, restaurants, medical facilities, and/or closer to family
Home equity funds to reduce debt and/or reinvest for retirement
Free up funds for education, grandchildren, travel, charity — et cetera!
Reserve funds for health care costs
Option to delay Social Security payout, up to age 70
New lifestyle, new chapter!
In a Seller's market, a great price on your house!
The Sooner You Move, the More You Save
Moving is never easy, especially if you've lived in the same house for a long time.
It will likely get more difficult with age, both physically and socially.
The sooner you downsize, the greater positive long-term effect it will have on your savings and expenses.
But I've Been in this House Forever. What About All My Stuff?
Moving is a big job, but you don't have to take it on alone! With the help of a good Realtor, with a network of experienced and qualified professionals, you can get through this process.
Decluttering for Retirement: Consider the possibility — you could probably do without a lot of the stuff you own, and you may be surprised at how freeing it feels when you start letting it go.
Need Another Reason to Consider Selling?
With high demand and low inventory, it's a Seller's market. Real estate prices in Denver are at an all-time high.
Interest rates are going up this year, and prices are expected to slow appreciation and/or stabilize this year.
Find out how much you could save with downsizing. Here's a calculator.
What's your home worth? Contact Jess for a complimentary valuation of your home.
If you're considering downsizing, it's time to start planning. Let's get started!